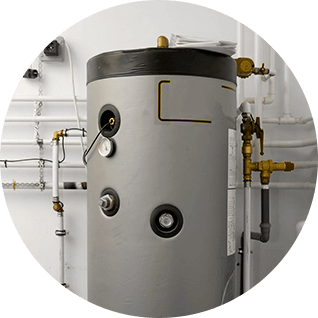 water heaters
Shemtov systems offers replacement of a
wide variety of makes and models of
residential gas and electric
water heaters (by PNC plumbing).
Shemtov Systems – For Economical Water Heater Repair Services
Shemtov Systems Company which is located in Montgomery County MD has experts in diagnosing the problem and repairing the HVAC systems. They have all the required spare parts and most of the time, repairs and installations are done on-site. They are the trusted service agency with quick service and are easily available in your locality. They offer services in and around Gaithersburg, Bethesda, Silver Spring, and Rockville. Recently they started offering home owners with the water heater services to let them enjoy a long hot shower at reduced costs.
Reasons for faulty systems
Water heater repairs should never be DIY repairs. They are very sophisticated machines so they require a professional or experienced technician to locate the cause of the trouble. Technicians can take care of small to big repairs, replacement of the parts or even installing a new unit. The common reason for water heater failure is sediment build up as the unit becomes older. All the minerals like lime, magnesium, and calcium which deposit at the bottom can seriously lower the performance of a water heater. A periodic water heater diagnostic should be done by a professional to check the level of sedimentation.
Water heater leaks should be immediately reported as it a result of a clog in the tubes which lead to damage of the system eventually. No matter where the water heater system is bought, their technicians can handle the repair of all brands of water heaters. Schedule an appointment the same day you get a repair and one of the technicians will reach your home to inspect the system under fault and render services on the same day or carry on with the water heater replacement if the unit has lost its potential to perform. New water heater installations are done carefully by technicians with efficiency and they come regularly for maintenance check-ups.
Best service near you
Shemtov systems offer best water heater service near you by taking into consideration your time and budget. Since water heaters come in a variety of models, each one has unique problems of its own and cannot be compared with others. Some use conventional electric power while some heaters use gas or solar power. The technicians will help you in deciding which system suits best for you and your family depending on how much you can spend and what your needs are.